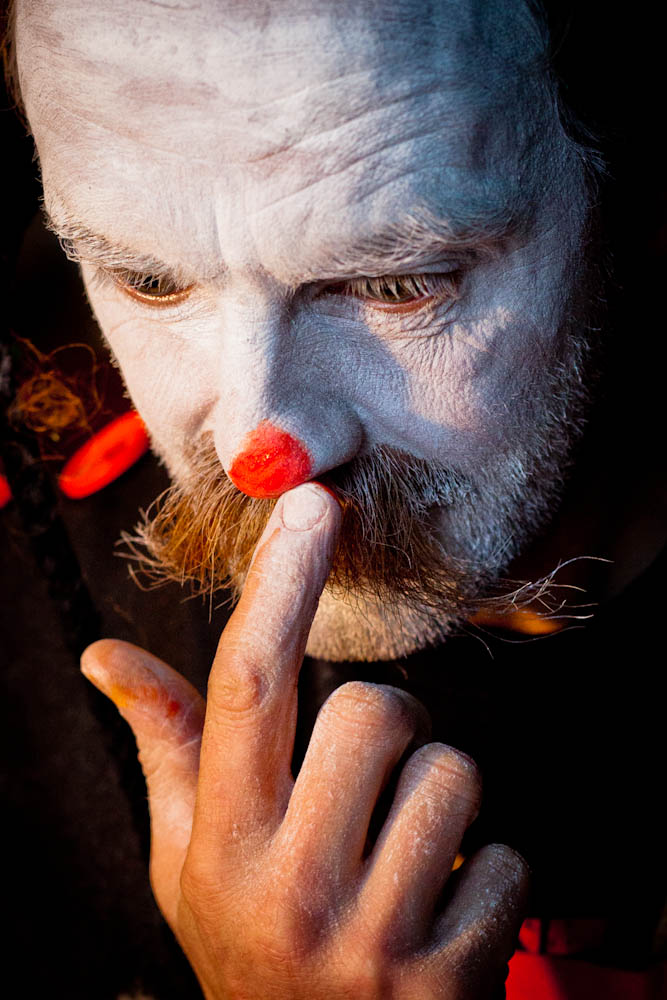 On the first Sunday of each February…
…around 70 clowns (and 500 photographers!) gather in Holy Trinity Church in Dalston to remember the life of Joseph Grimaldi, English actor, comedian and dancer, who became the most popular English entertainer of the Regency era. The 'godfather' of clowning, he created and refined many of the play forms and techniques that continue today. Three friends; variously comedian, actor/poet and nurse, prepare for the day by adopting their clown 'selves': 'Tofu', (Tony Allen) 'Fluff' (Jonny Fluffypunk) and 'Withchild'. (Mrs. Fluffypunk!) 
The church is soon populated by a very silly congregation who, after proceeding down the aisle, 'take a pew'; billowing primary colour and raucous shape. Horn-honking, bell-ringing and occasional good humoured heckles accompany the brave attempts of the priest to inject order into the proceedings – she looks stern and businesslike, but also carries the service along with a hint of a grin and forgiveness for her errant flock.
It's an atmosphere of irreverence in a reverent location. However the congregation does indeed settle when the names of clown colleagues who have died during the year are announced. Hymns are sung together – more or less in tune and in a variety of time signatures – and 'Tofu' speaks to God on his red plastic telephone…(wrong number).
The 'ordinary' members of the public, many of whom probably form the regular Sunday congregation, grin widely and I have a sneaking suspicion they may have been converted. Children gape and join a performer onstage. A room at the back of the church screens the proceedings for those not able to get a seat inside and clowning workshops and entertainment for children takes place here after the service.
Its a real crush in the church now and many spill back outside onto the pavement, where a throng of photographers press in. Photographer John Gladdy, quips "Christ its a circus in there!" before showing me a photo he has taken of someone in the crowd he thinks might be Charlie Mansons dad.
'Tofu', 'Fluff' and 'Withchild' are much in demand for photographs; their dress and manners are respectively tatty, anarchic, demure and soulful and this creates a dramatic tension between them that attracts and holds attention. 'Withchild – pregnant and stripy smiles benignly at the lenses and 'Tofu' asks each photographer if they will send him the images? When asked 'where to?' he smartly turns around to reveal a huge QR code stitched on the back of his jacket. Well…even a 300 year old entertainment form has to keep up with the times.
And so…our trinity saunters into the twilight, hand-in-hand and honking as they go, and in the clouds above Dalston I swear I see the white face of Joey Grimaldi smile down.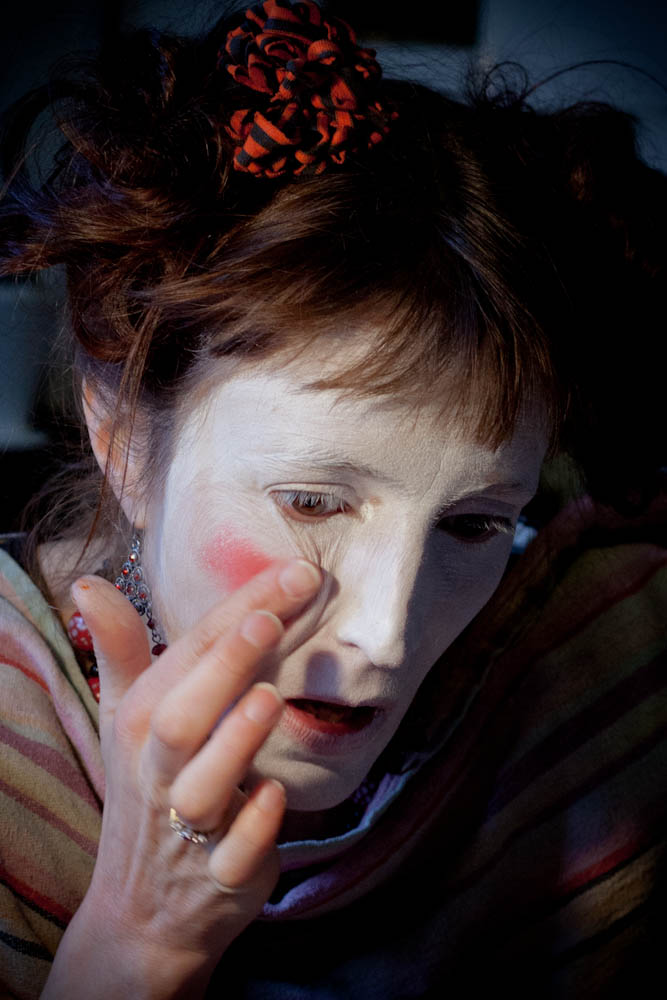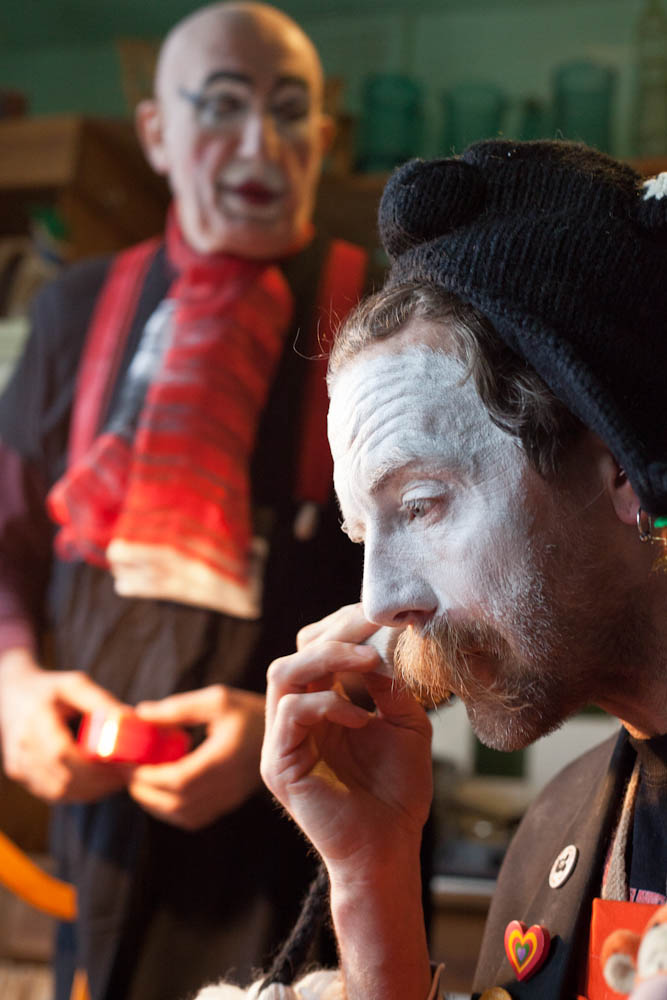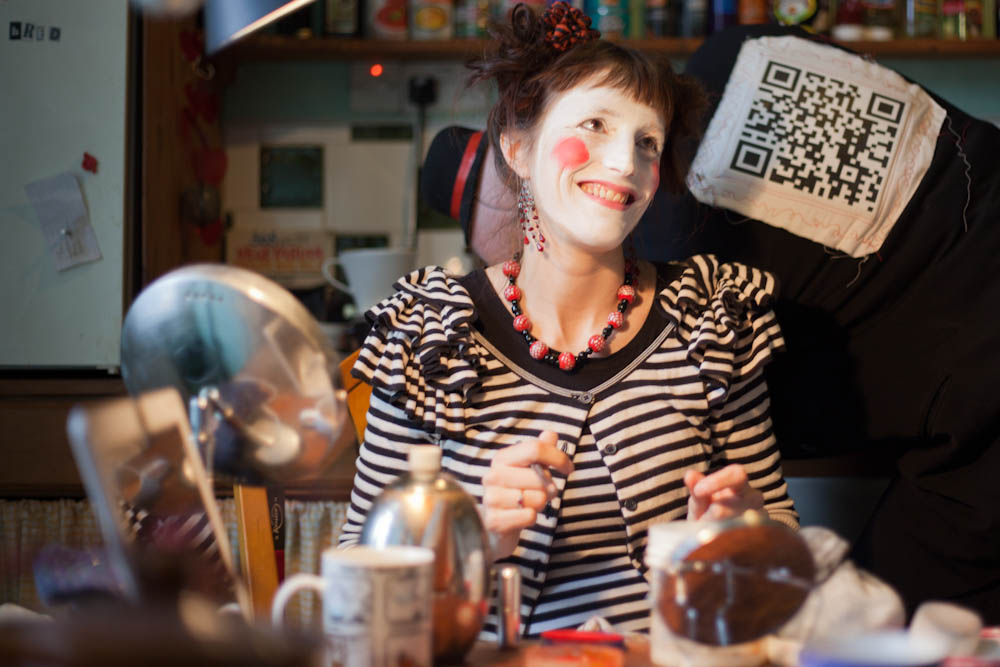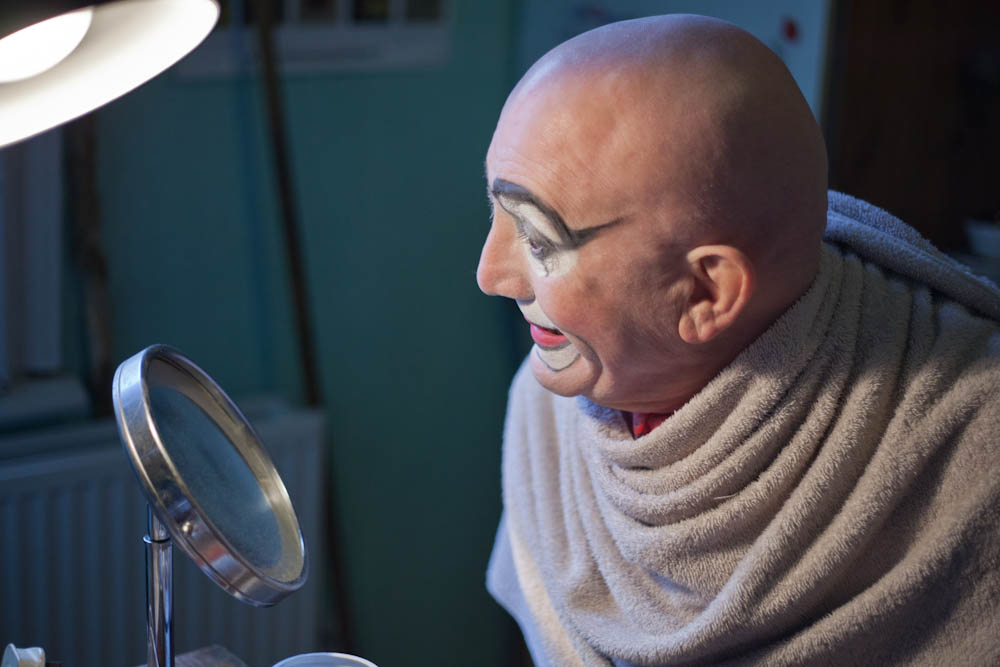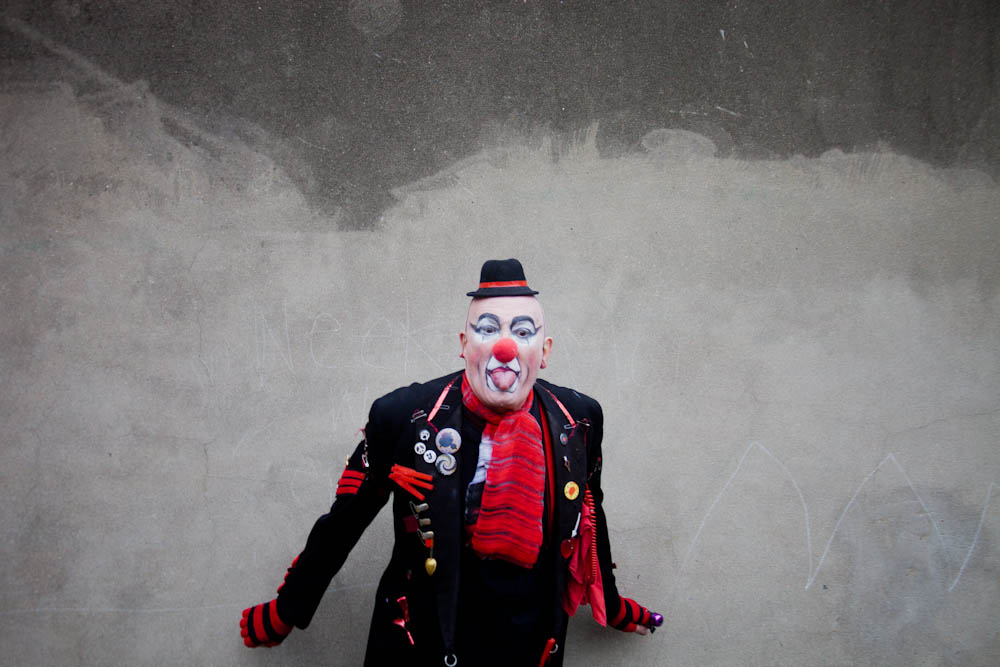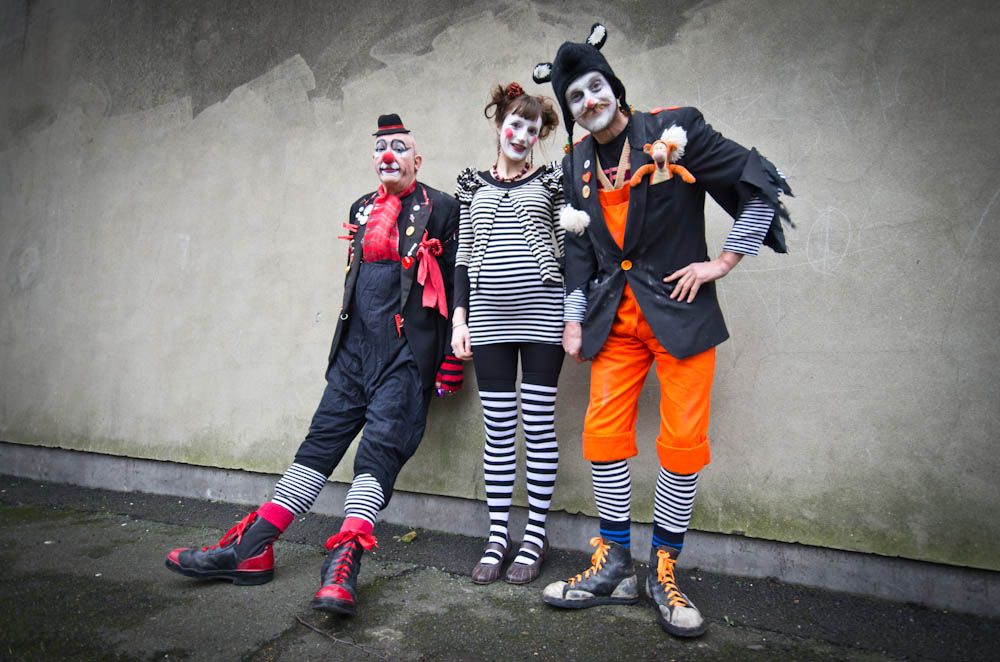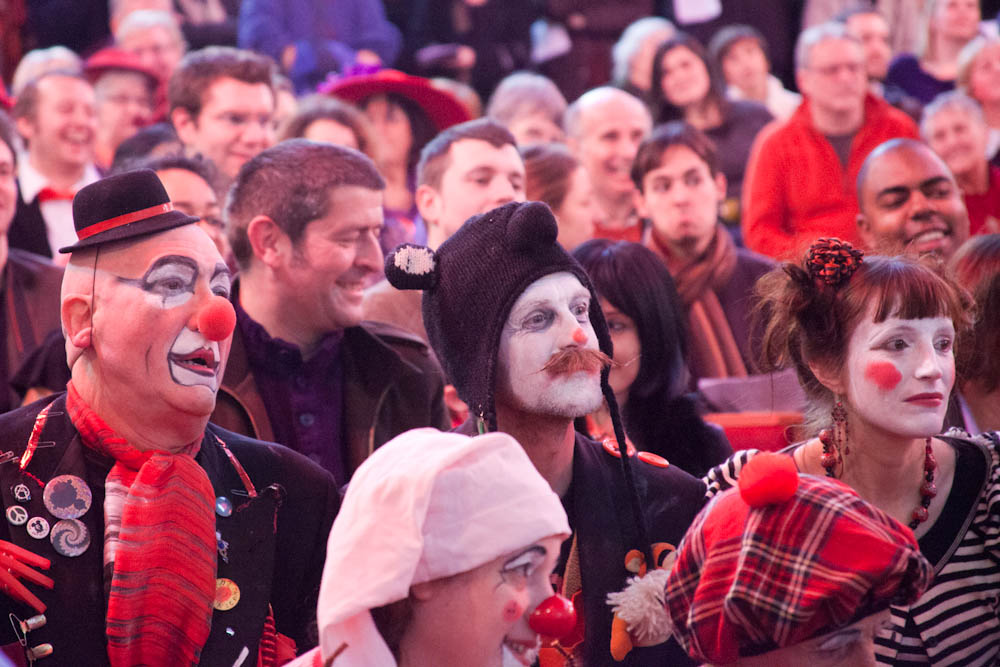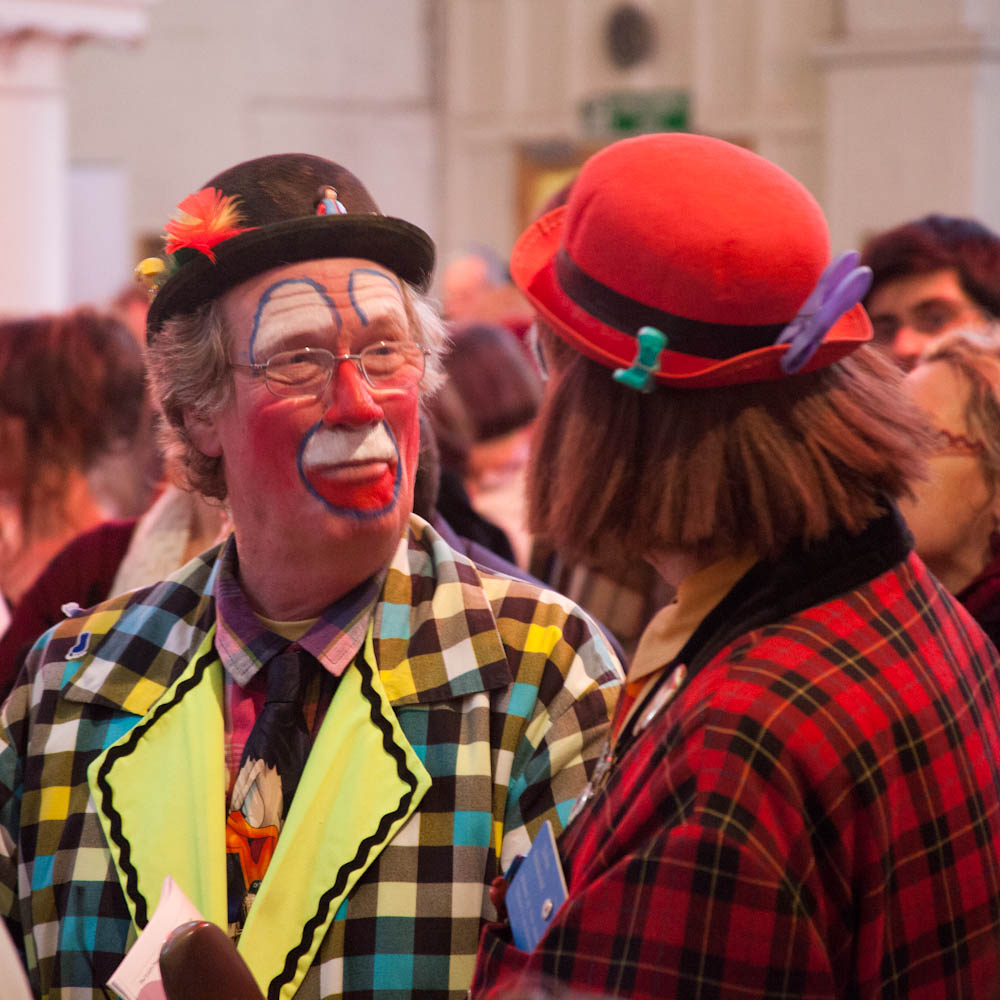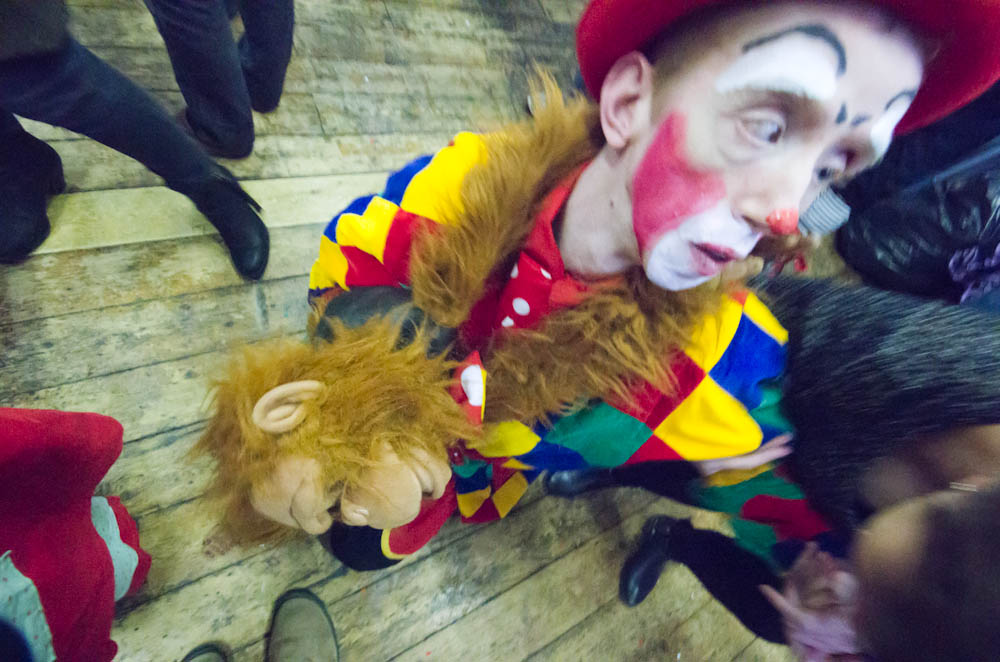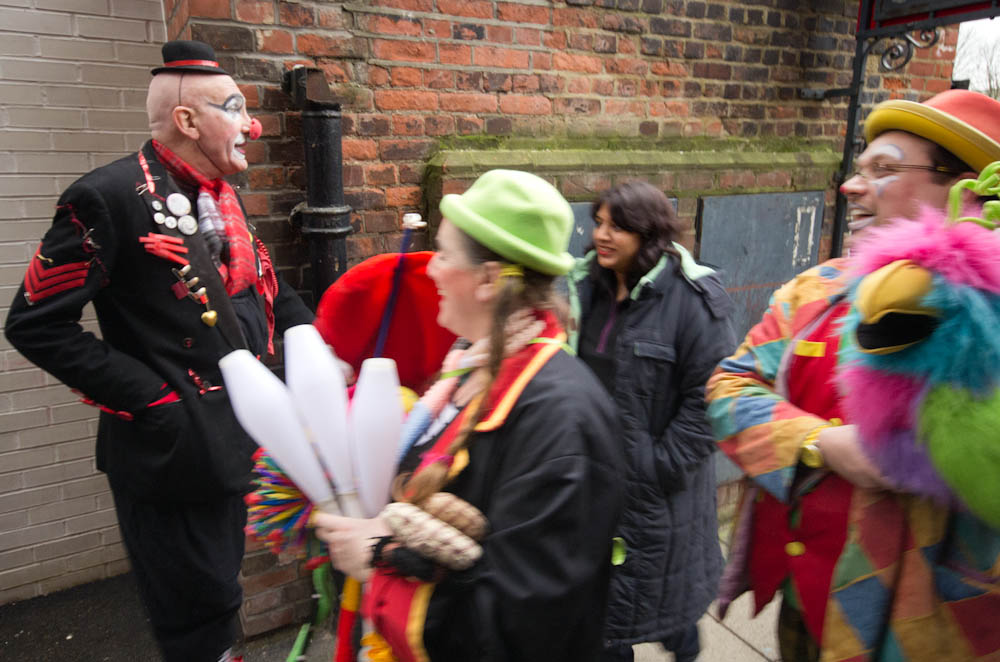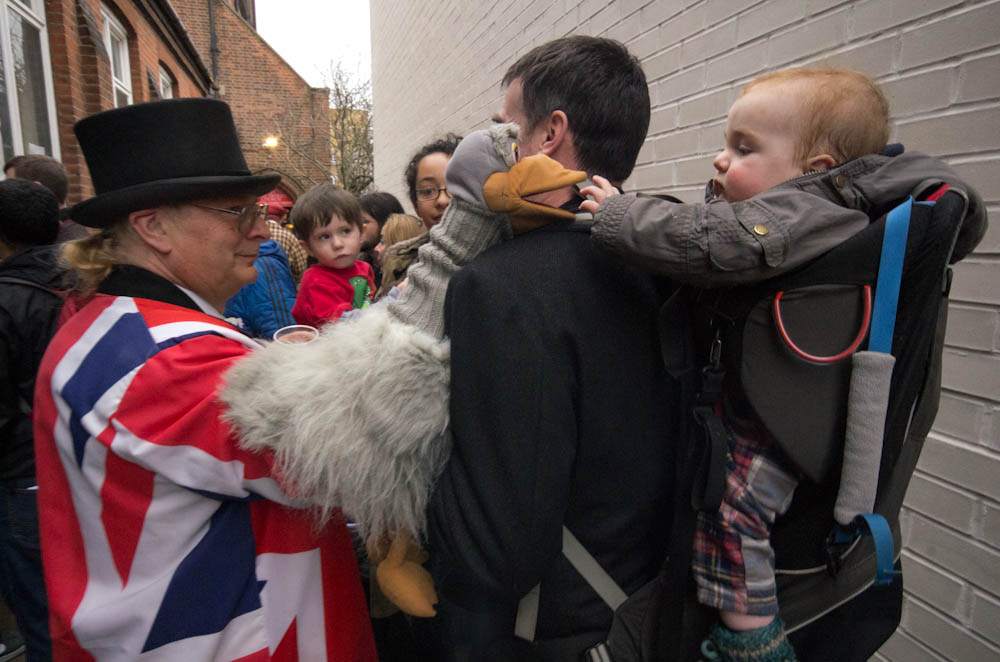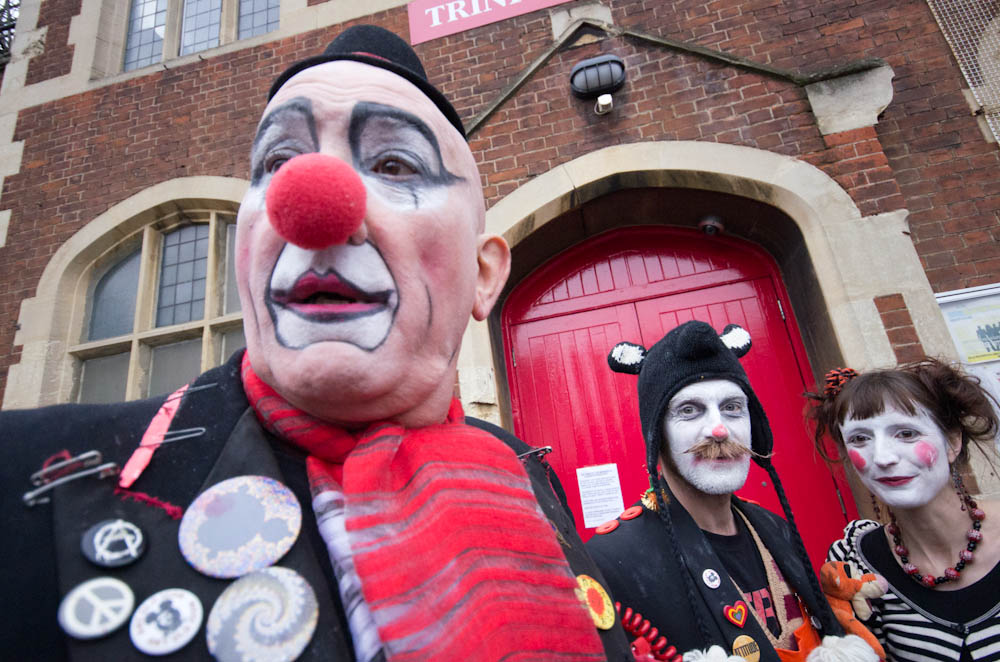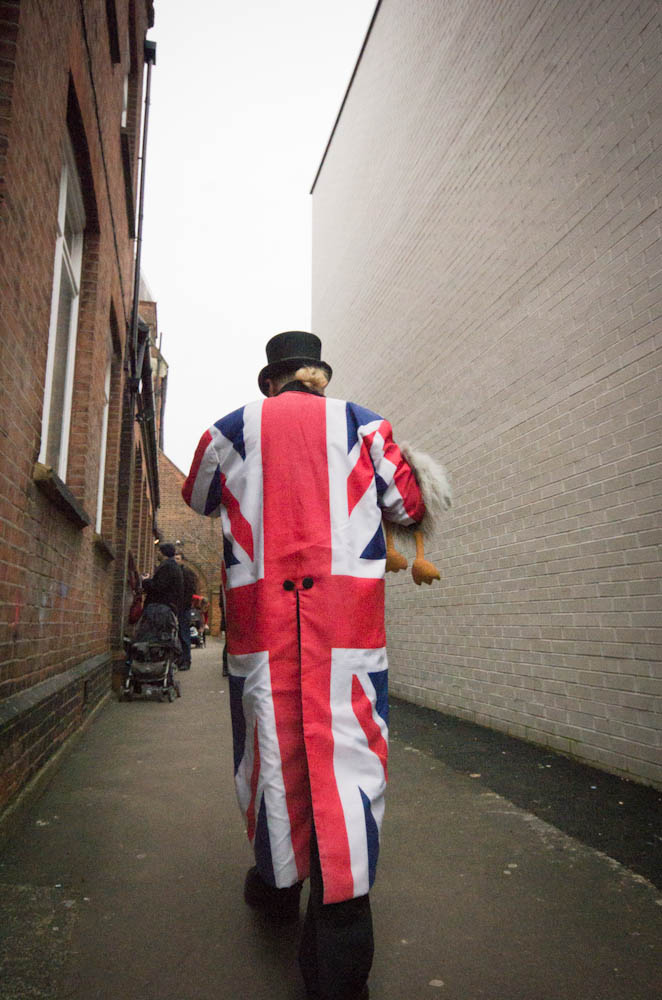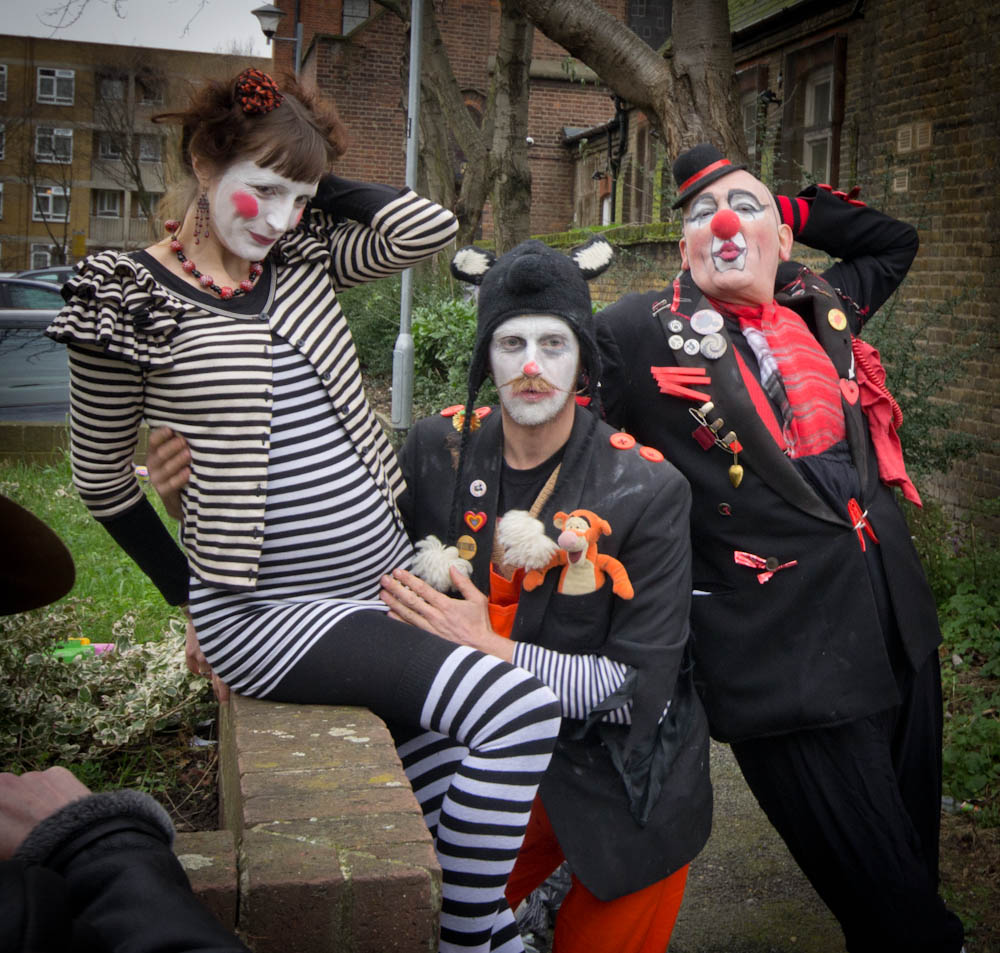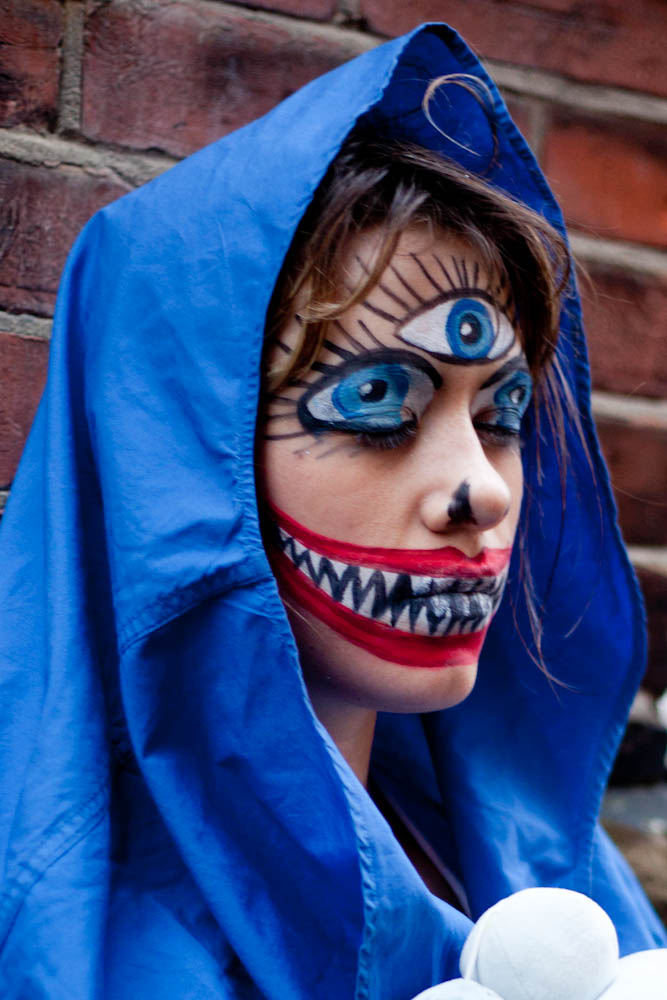 ---
---
You might also like
---