I have certain ethical problems with the candid photography of homeless people, beggars or those that appear vulnerable or in plight.  The most successful examples, or ones where the ethics become more balanced, are when the photographer has at least engaged with or even maintained a relationship of sorts with the subject. The very best are collaborations, mutual and nurturing, via a sharing of perspectives. The attached photos are an attempt to approach this subject. I do not claim to have nurtured any special relationships with these subjects but at least there was an engagement.
A contract of sorts, and a conversation about what the hell I was doing. Knowing I was going to be hit for change a lot in New York and all cities on my route round America. I started thinking early on about the best way to record these encounters photographically. I did not want to photograph beggars in a street-style manner, it just doesn't hold any currency for me (if you'll excuse the pun) When we photograph a homeless person do we impose a hierarchy upon them? Do we reveal the social problem or add to it; reinforce the image of the problem and maintain the stereotypes. A person who has written beautifully on this dilemma is my friend Madeleine Corcoran – you should read this piece
I smoke hand-rolled cigarettes and found that in America this is something of a novelty. I was surprised at this. People look suspiciously at your hands as you slip the tobacco into the Rizla paper and insert a little white filter – they start to sniff the air!! Its Virginian tobacco for Chrissakes! Also, the fact that I prefer dark liquorice papers adds further interest to the spectacle.
Some people, when bumming a cigarette from me, looked at my tobacco pouch, papers and filters in a disappointed manner and refused the offer of a hand-rolled one (it would seem that beggars can be choosers)
In New York a man who was bumming cigarettes and change approached me. In order to give him a cigarette I would need to roll one for him. He was amenable to this and the process gave us the chance to have a chat. I noticed the guys' hands; ingrained with the street and (to me) fascinating. On an instinct I asked him to hold the cigarette and let me photograph his hand as he smoked. "You wanna photograph my hand…Why?" I told him I thought his hand was beautiful. He laughed and said no one had told him that before and he guessed a photograph was a fair trade for the cigarette. "Don't get my face now will you?" he asked. I promised no. He chuckled as I snapped away at his hands.
So that is how I have got into a little series called  'Smoking Hands'. They are portraits of a sort, anonymous by necessity, repetitive by nature (there are a lot of beggars out there) apart from the face, the hands will surely tell us a great deal about a person's life and character. I took to carrying round a pack of filter cigarettes for those that preferred them, but I was happier when the roll-ups were accepted, as time was then allowed for a conversation. Nearly everyone asked me NOT to photograph their face; but they were comfortable with their hands. This made me comfortable in turn and I felt that I had a 'way in', a manner in which to engage. Many subjects seemed to enjoy the mini-portrait session; turning their hands and asking if I wanted to have the cigarette lit or not. Was the light good for me? What about the sunlight? Is shade better?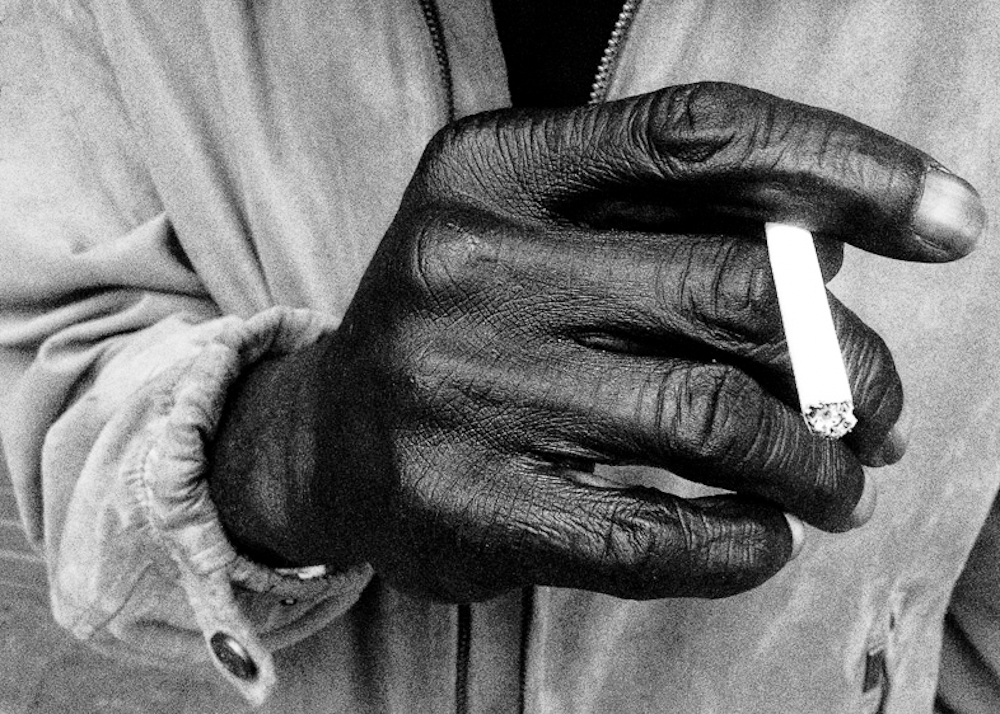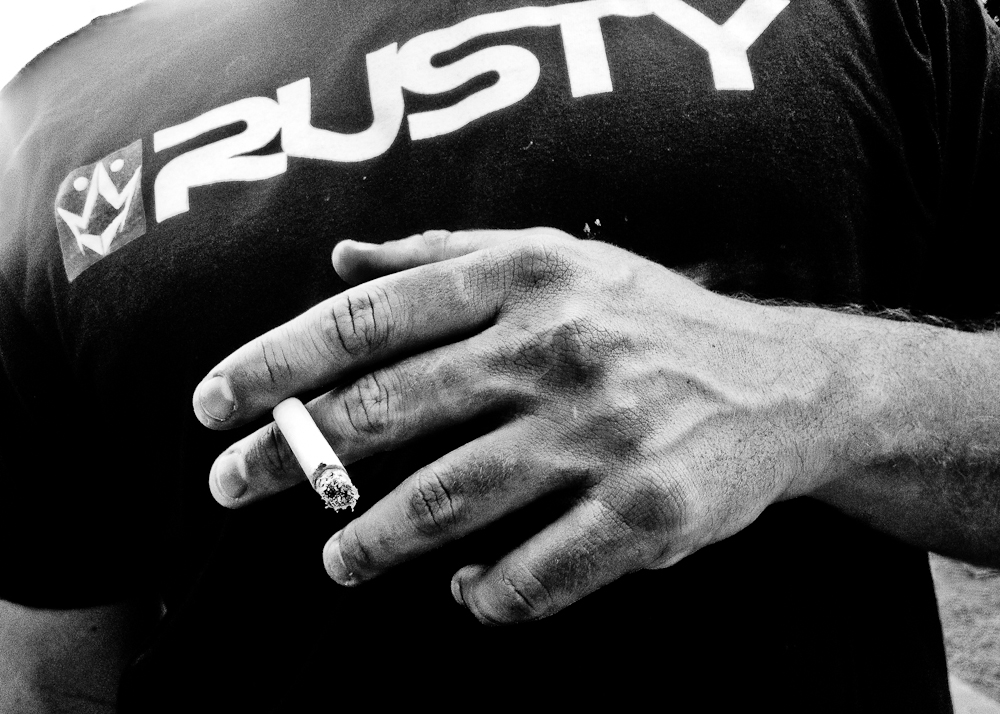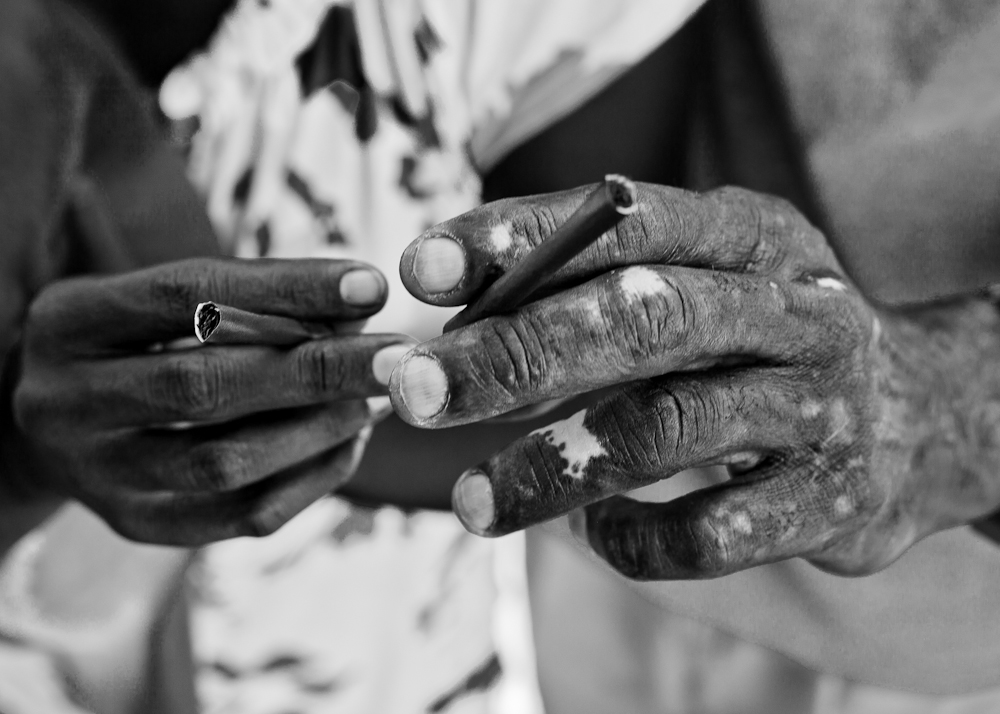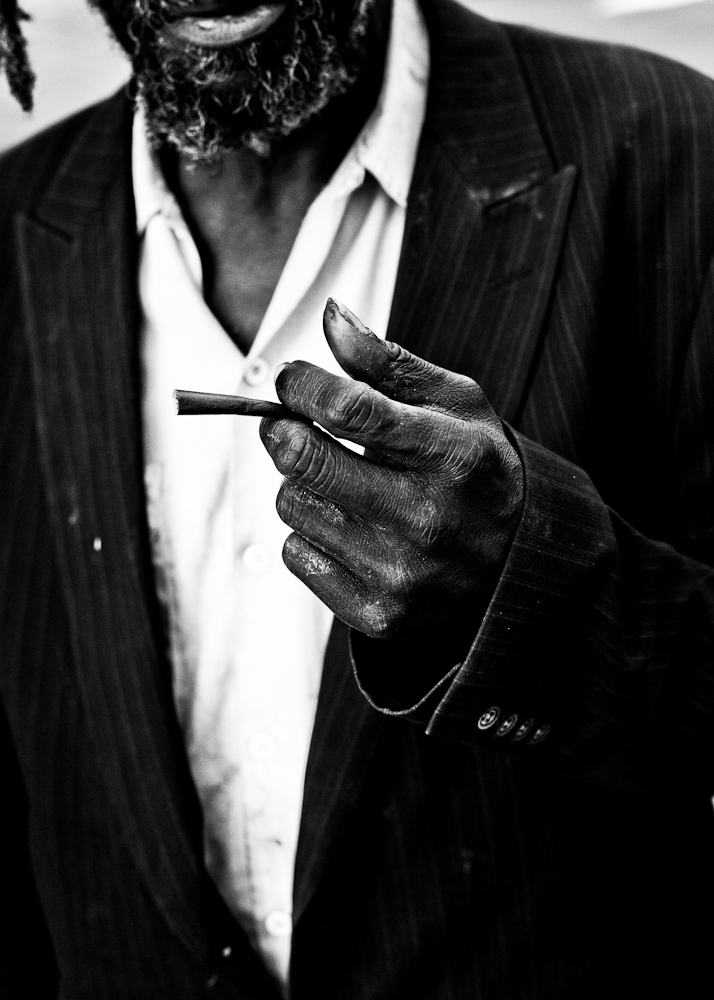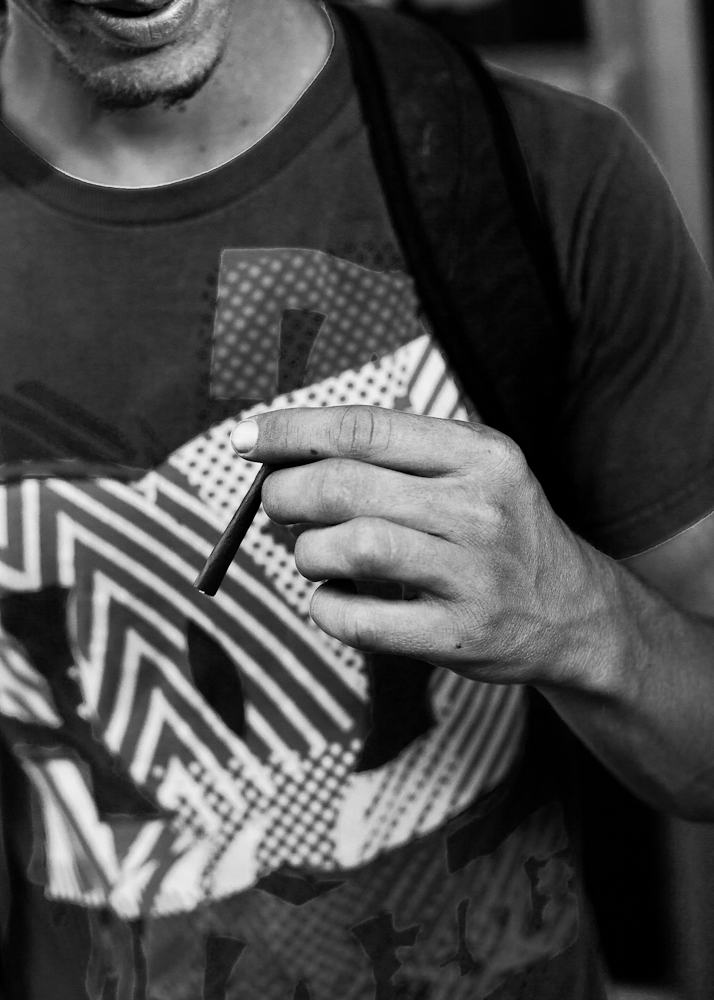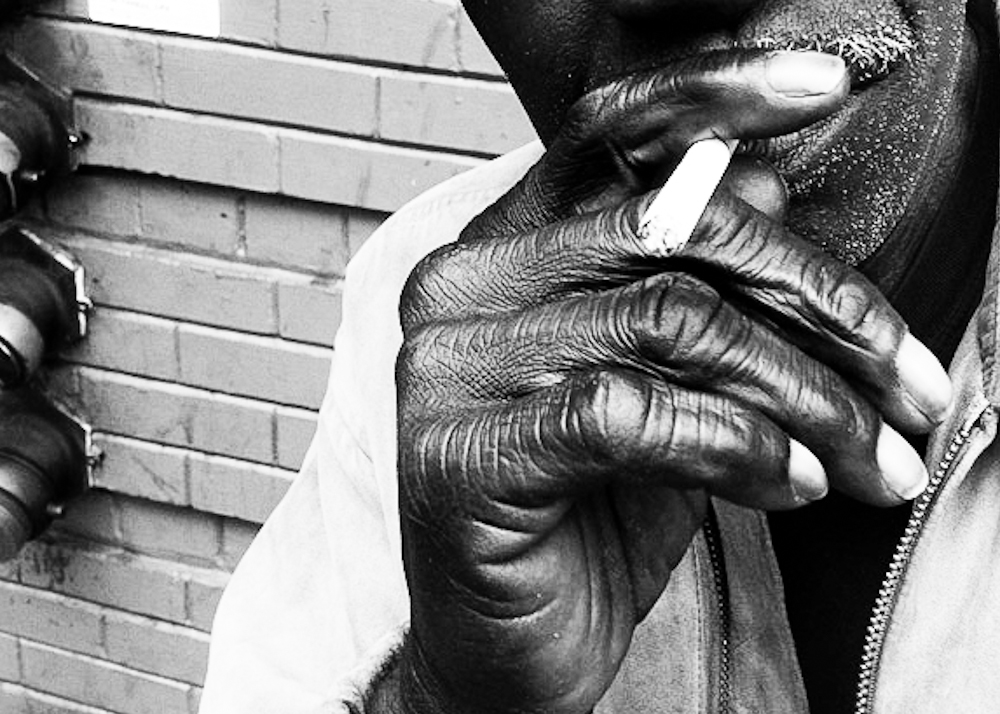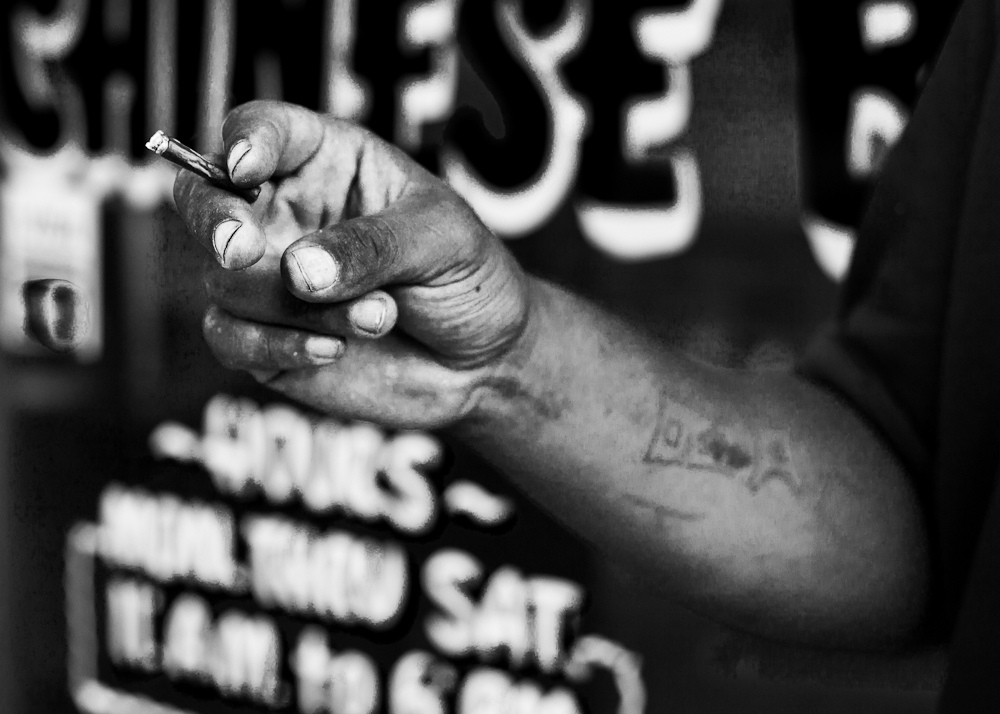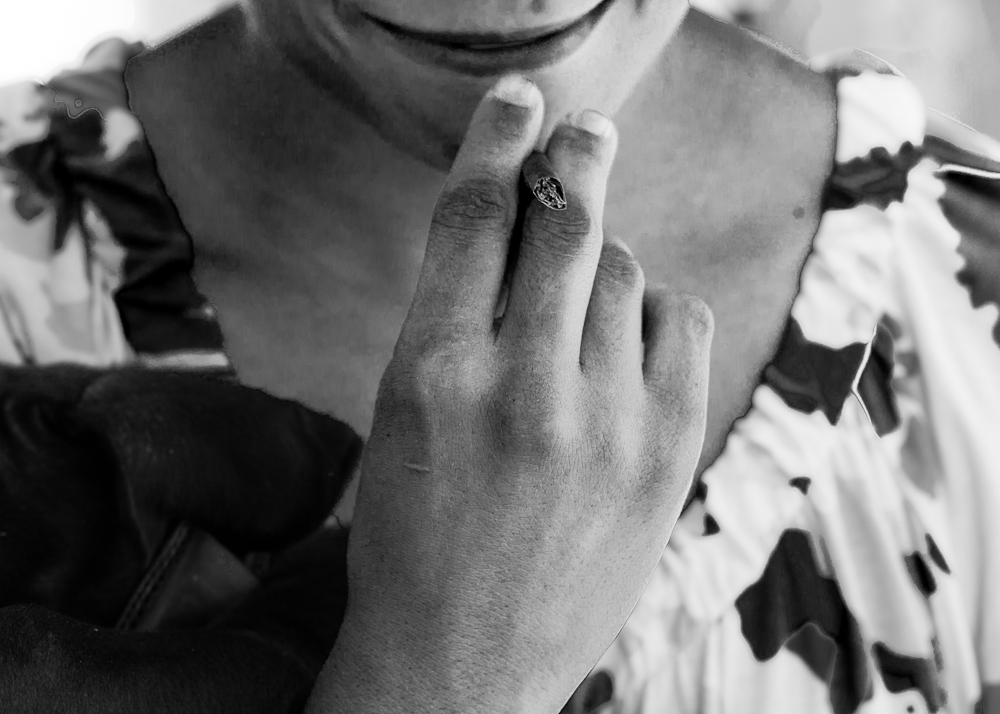 ---
---
You might also like
---